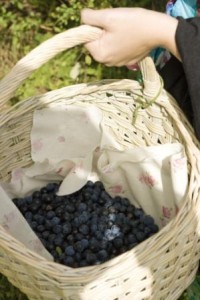 Apart from autumn being the time for pumpkin soup, squash in all its forms and stews galore it is also the time for making sloe and hedgerow gin. There are some sloe purists who will not touch this lovely berry until a frost has been. Then there are those like me who pick them nice and early and speed nature up a bit. Either way if you've got sloes around it means it's time to make some sloe and hedgerow gin.
Whether you decide to make sloe gin, hedgerow gin or both you will need to wait a little while before it's ready. But that's part of the fun of it, knowing that stashed at in a corner of a cupboard somewhere you are sitting on a purple elixir which is just perfect for sipping in the winter.
Top Tips
I very much advise you wash your sloes before freezing otherwise you might end up with a few (used to be) living hedgerow beings in your finished gin. I'm not sure anybody would appreciate you pouring them a spider.
When you go out to pick your sloes I must warn you that 1kg of sloes is a good couple of hours of work, scratched wrists, attack of the stinging nettles and excellent fun if you take a friend. I'm not making it sound very appealing but what you get at the end of all the work makes it so worthwhile. You can take a look at this handy guide if you're new to foraging to help you identify the sloes. I also have a few golden nuggets of foraging advice too. read more