My kitchen is very much an 'open all the windows' space in the late spring and summer months. I feel as if I am cooking half outside you see. My favourite summer recipes are those which are quick to make, involve minimal time standing over a hot hob and can be luxuriated over when it comes to eating. At this time of year I get to partake in one of my very favourite kitchen tasks: podding beans and peas. Is it just me who finds it incredibly satisfying?
The sorts of things that will be appearing on our plates often involve punchy dressings, lip smacking marinades, plenty of fresh leaves and any excuse for a potato salad. Below are some of my favourite recipes and ones which I will be turning to for delicious summer meals.
Easy Meals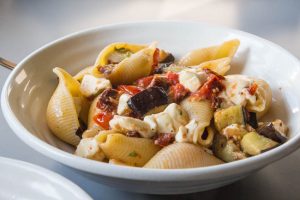 You can't go wrong with pasta! My roasted aubergine and tomato pasta is really simple, great for leftovers and freezes really well too. It's all about the flavourful sauce left in the pan after roasting.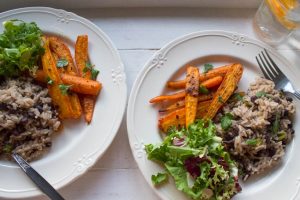 Carrots are at their best at this time of year; so sweet and crunchy and perfect for making jerk roasted carrots.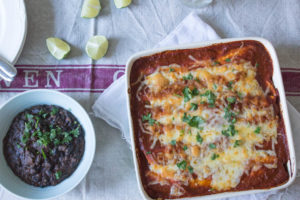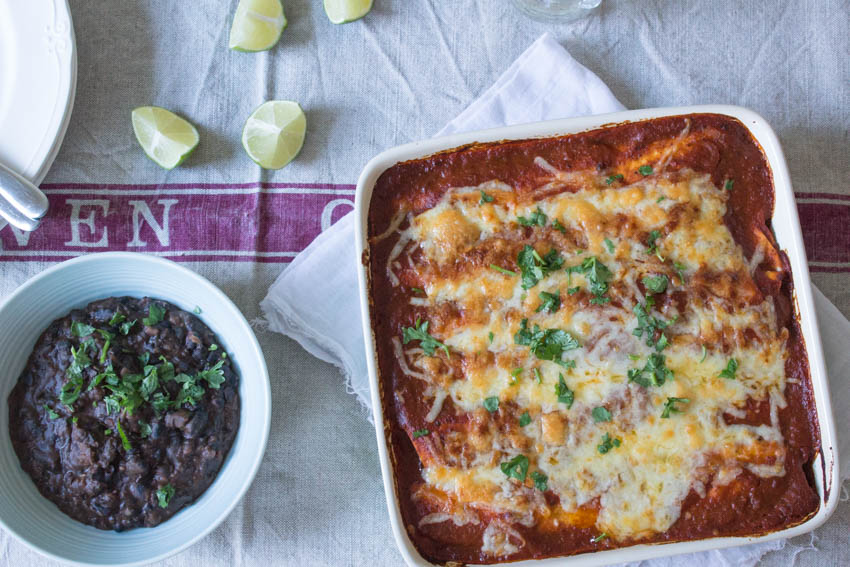 Not as fast as some of my other recipes but definitely worth the effort are my chipotle chicken enchiladas. The sauce freezes really well so it's worth making a big batch so you can have enchiladas on tap, and who doesn't want that?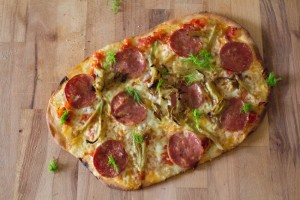 I always make pizza sauce from fresh tomatoes and it is quite time consuming. However, it really is worth the time and if you freeze the sauce in small amounts, along with some homemade pizza dough, you can whip up homemade pizzas in no time. Perfect for lazy summer days. My favourite topping? Caramelised fennel and salami of course.
Making your own falafel is a bit of a faff-afel (I couldn't resist). Mine have carrot added in for colour, texture and flavour and are served with the most fantastic quick pickled onions.
Elderflower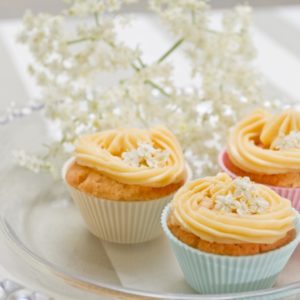 There are two things I like to make with elderflowers: elderflower cordial and elderflower sugar. They can both be used to make all sorts of different recipes so you can have that beautiful floral flavour throughout summer. You can find all of my elderflower recipes here.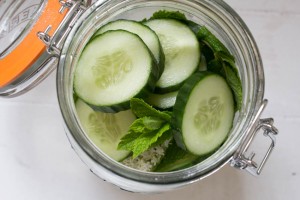 One thing that is also worth a try is infusing gin with elderflowers. I add a little mint and cucumber to mine too and it makes for a fine gin and tonic.
Sweet Treats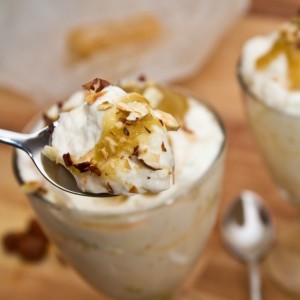 I do like to do a bit of baking or make up a little summery pudding here and there. My rhubarb fool with honeycomb and hazelnuts is easy to make with only a brief cooking of the rhubarb.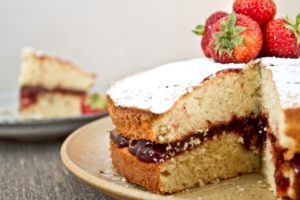 I'm not much of a jam maker but I did make a sort of cheat's jam with strawberries and balsamic vinegar which is sensational in a Victoria sponge.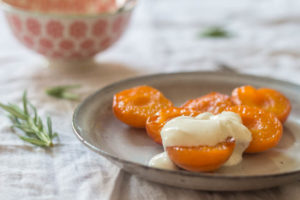 Imagine you're sitting out in the garden after a beautifully warm day, the sun is setting and you are about to tuck into some honeyed apricots and rosemary crème fraîche. Little glowing, glistening orange orbs this is my favourite way to serve apricots.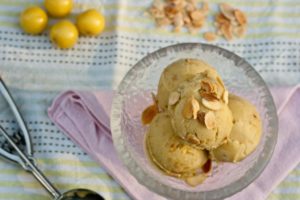 Greengages are something I have tried growing before but without much success. If you can get your hands on some then it is certainly worth trying some homemade greengage and almond ice cream.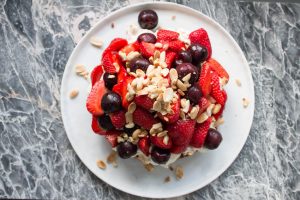 My no-bake strawberry and peanut tart makes a very impressive summer dessert and you could top it with any fruit you like.
I remember whipping these puddings up one evening; the combination of strawberry and basil is so good and served with crumbled shortbread as a mess they are simplicity at its finest.
Other Recipes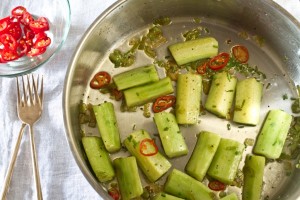 Have you tried cooking with cucumbers before? Fried with a little garlic and chilli they make a delicious summer side dish.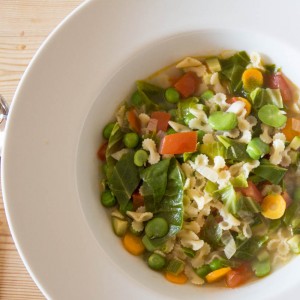 When I am overrun with vegetables there's really only one thing to make: summer vegetable minestrone. Use whatever vegetables you have lying around.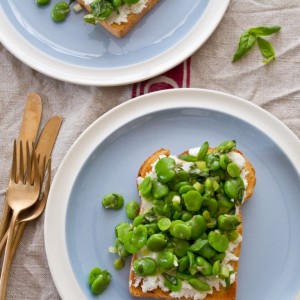 As I mentioned earlier I love podding beans and peas. Standing in the kitchen listening to the radio with the snapping and popping that accompanies this task is truly a delight. Especially if the beans are about to go onto some toast spread with goat's cheese. My version of beans on toast if you will.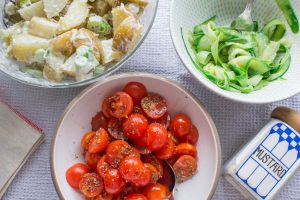 Summer wouldn't be summer without a BBQ or two and for me it's as much about the side dishes as the main BBQ so here are some of my simple BBQ sides.
What will you be cooking up this summer?