Considering how long these sloes have been hanging around it's remarkable they're still able to be made into something delicious. They were picked early Autumn last year and have so far been made into glorious gin and pleasing port. There comes a time in sloe port making where the sloes have to be removed. It's an emotional time; what can you do now that many sloe avenues have been exhausted?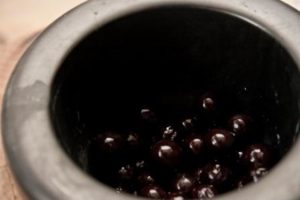 Sloe chocolate truffles. The sloes were to be even further used and improved with deep, dark, luxurious chocolate. As the sloes had been steeping for several months in various alcohols I was under the impression they would be soft, plump and easy to extract the stones out of. After much ricocheting around the kitchen I managed to tame the sloes with a pestle and mortar. The stones were put back under the sloe tree, I'm not sure what effect alcohol has on sloe germination.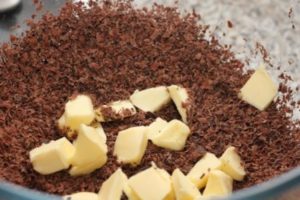 You will need:
A large handful port soaked sloes, de-stoned (recipe for making sloe port here)
150g dark chocolate
150ml double cream
25g butter
Cocoa Powder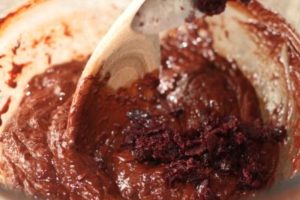 Heat the cream up gently until almost boiling, stirring often so it doesn't catch.
While the cream heats up, grate the chocolate into a bowl, cut the butter up and put this in the bowl too. To be honest I did this before I heated the cream otherwise I knew the cream wouldn't get the attention it deserved and I'd still be cleaning the kitchen now.
Pour the hot cream over the chocolate and butter and mix until melted and combined.
Stir in the sloes and then put it in the fridge to chill.
After a few hours in the fridge they should be ready to roll. I managed to get 29 truffles out of the mixture.
Put some cocoa powder in to a bowl and dust a little on your hands. Take a spoonful at a time, roll up and then roll in the cocoa powder until coated.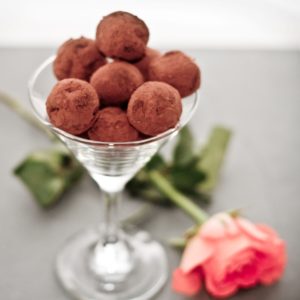 I was surprised at how little mess was made; I thought it would look like a chocolate Jack Frost had visited. Without the port soaked sloes these are pretty good truffles. The sloes add a faint alcohol flavour, a slight berrylike tinge and a delicate port richness. They are a great way to use up leftover sloes and a fantastic excuse to indulge. It was hard to say goodbye to the fruits that had been used for so many things but what fitting way to say a final goodbye. Well, until this Autumn anyway.