Luscious
sloe gin
will inevitably result in spare berries when sloes and gin are separated. There is only so much sloe chocolate you can eat and extra sloe gin you can make. I was informed by a kind friend that sloe port was worth a try but receptacles were thin on the ground. Fortunately my Granny had given me a Rumtopf a while back which was perfect for transforming my gin soaked berries into deep red port.
This port takes around four months from start to finish and it really is worth the wait. Depending on when you pick the sloes, make the gin and start the port the whole process can take six months or more but you end up with something rather special.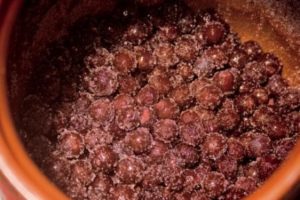 Top Tips
First and foremost separate the gin from the berries. Not as easy as it sounds; one kilo of sloe berries fills a much larger space than the average sieve provides. I would recommend the bath rather than the kitchen sink to help stop any escaping berries and gin. Once this task has successfully been completed, make the sloe port.
When making my sloe gin I ignored the advice to use cheap gin. I've tried sloe gin using cheap gin and nicer gin and it does seem to make a difference. I applied the same rule to the port; I used wine I would have been happy to drink.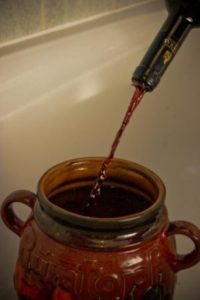 Variations
Sloe port is a brilliant way to use up leftover sloe berries and makes something a little different. If you want to use the sloe berries another way, you can simply add more gin and sugar and make another batch of sloe gin.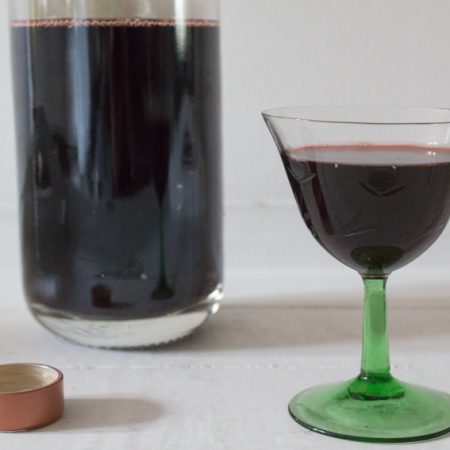 Homemade Sloe Port
Use leftover sloe berries from making sloe gin to make a batch of rich sloe port.
Equipment
1.5 or 2 litre lidded container, sterilised
Ingredients
1

kg

sloe berries (used for making sloe gin)

100

g

sugar

750

ml

red wine

200

ml

brandy
Instructions
Decant the sloe berries from the gin and put the sloes into a lidded container.

Mix in the sugar and wine, stir well and leave for up to three months. Give it a shake as and when you remember.

After three months add in the brandy. Mix well and leave for a further month.

Decant the sloe port from the container and enjoy!
Notes
Use a red wine and a brandy that you would be happy to drink. Not the cheapest, nor the most expensive.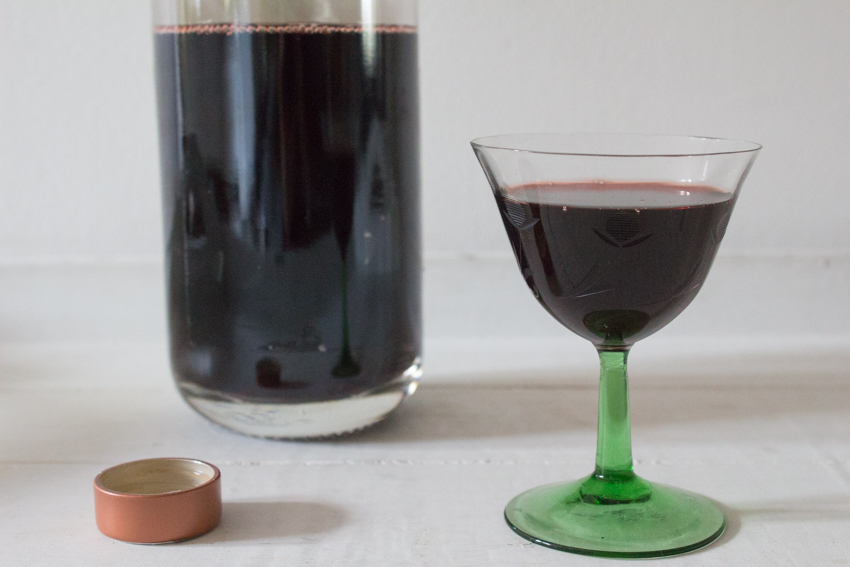 To find out what the sloe port turned out like you can find the taste test here. It also makes a fantastic sloe port jelly to serve with cheese.
After the sloes have been decanted from the port, they can be used again to make some sloe chocolate truffles.
Pin my Sloe Port recipe for later!