I have been meaning to make some shortbread for a while but things just seem to get in the way and before I know it I'm tucked up in bed thinking, "Tomorrow. Tomorrow will be shortbread day", it seemed to be a never ending cycle. However many things happen I always try to make time to bake a biscuit; there's nothing else that can fill the void like making a homemade treat. To bring about my biscuit making I set about creating a coffee chocolate shortbread.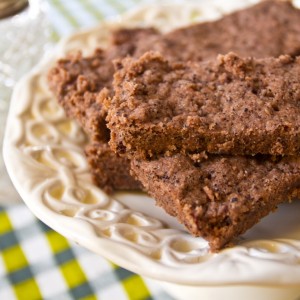 Kopi sent me some coffee and instead of making a mug of coffee and telling you about it I wanted to mix it up in something tasty! I like the idea of Kopi coffee; you sign up and get a different coffee sent to you each month. I was sent Sumatra Aceh Organic and it was deep and smooth with a little hint of bitterness but not too much. It formed a distinct crema layer on top with no effort on my part; I've been told a good crema is the sign of a good coffee. 
Ingredients
You will need (for 12 fingers):
180g plain flour

1 tbsp cocoa powder

50g caster sugar

150g softened butter

40g dark chocolate, finely chopped

10g ground coffee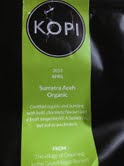 Method
Preheat your oven to 160C and grease a baking dish; I've used round, square and rectangular for this mixture before and all work well.
Put all of the ingredients into a large bowl and beat together until they form a dough. Press the dough into the tin then prick the top of the shortbread with a fork.
Bake for 45 minutes.
Remove from the oven and mark into pieces then leave to cool before removing the shortbread from the dish.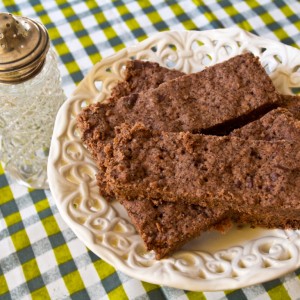 I liked that you could see the coffee grounds in the shortbread and the smell during baking was amazing! Chocolate and coffee are well known partners and I enjoyed their marriage in these little shortbreads. I really enjoyed the coffee itself too, it's long gone now, and I think it would be a great thing to get through the post each month. Fingers crossed that things have calmed down for me for a little while and I can get back to biscuit baking.
Thanks to Kopi for the sample. All opinions expressed are my own.