There's always something leftover at this time of year; some sort of ingredient hanging around in the fridge that needs using up. I'd bought some baby onions for making a boeuf bourguignon and had half the pack left. I thought about slicing them and lightly pickling them but I then realised I also had some leftover cheese. You can never go wrong with cheese and onion so half an hour later we were tucking into roasted baby onions with cheese on toast.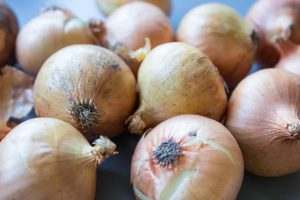 Ingredients
You will need (for two):
12 (ish) baby onions, peeled
2 sprigs fresh rosemary
Olive oil
Salt and pepper
1 tsp sugar
4 slices white bread, the crustier the better
Leftover cheese, grated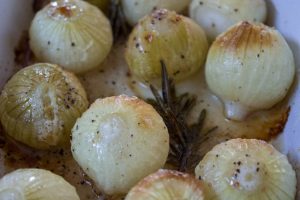 Method
Put the onions and rosemary into a baking dish and drizzle over a little oil and salt and pepper. Roll the onions round in the dish so they get well coated in the oil and seasoning.
Roast in the oven at 180C for 25 minutes.
Remove the onions from the oven and sprinkle over the sugar then return to the oven for another five minutes.
While the onions are roasting top each slice of bread with some of the grated cheese. You can grill the cheese on toast if you like, I put mine in the bottom of the oven with the onions so the bread got lovely and toasted as the cheese melted.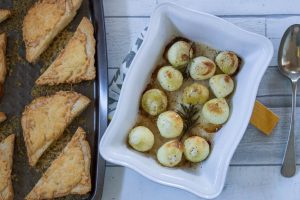 Taking a piece of savoury, salty cheese on toast and squishing a soft, sweet, roasted onion onto the top before eating it was not only a very enjoyable thing to do but tastes delicious. The rosemary really lifts the onions and cuts through the cheese. You could use any leftover cheese for this, I used cheddar, and a little sprinkling of Worcestershire sauce would be a great addition too!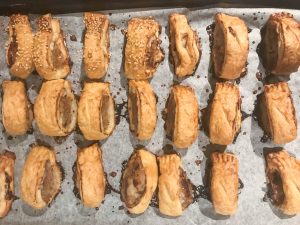 If you end up with any of the roasted onions leftover you could add them to all sorts of things. I had three leftover which I added to some sausage meat and made some sausage rolls.