I can't have cheese on toast without a dribble of Worcestershire Sauce. I've added it to countless different meals; cottage pie, risotto and spaghetti bolognese to name a few. Lea and Perrins are working with the guys from Sorted to show different dishes you can add your Worcestershire Sauce to and I was asked to see what I could come up with.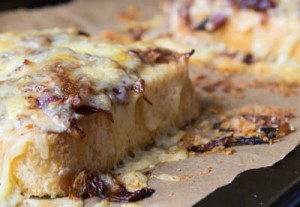 Ingredients
You will need (for two):
3-4 medium onions, finely sliced

3 tbsp Lea and Perrins Worcestershire Sauce

Salt and pepper

Oil for cooking

1 tsp sugar

150g strong Cheddar cheese

2 thick slices bread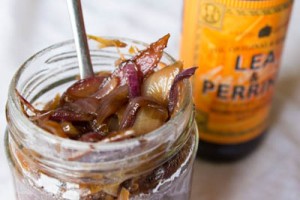 Method
Make the caramelised onions by getting a heavy based frying pan on a low heat and adding a drizzle of oil. 
Tip in the onions, Worcestershire Sauce, a little salt and plenty of black pepper. Leave to soften for around 30 minutes, stirring occasionally until sticky.
Stir in the sugar and cook for a few minutes more. Remove from the heat when done.
Lightly toast the bread. Preheat a grill to high.
Spread some of the caramelised onions onto the toast and divide the cheese on top.
Place under the grill for a few minutes until the cheese is melted and bubbling. 
Serve with an extra dribble of Worcestershire Sauce if you like.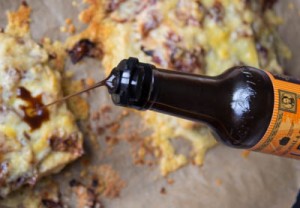 Lea and Perrins with Sorted Foods have all sorts of ideas and videos for you to look at, their YouTube video for lasagne is below:
I had the cheese on toast for lunch and it was so much more interesting that standard cheese on toast. Don't get me wrong I am still a big fan of simple cheese on toast but it's nice to have something slightly different. Having the Worcestershire Sauce in with the onions meant that the flavour was consistent and added an extra texture. Nice thick, crisp toast with soft, sweet and Worcestershire Sauce infused onions all rounded off with strong cheddar; ultimate cheese on toast.
This is a sponsored post with Lea & Perrins and I was reimbursed for my time and ingredients. All opinions and words are my own. Thank you for supporting the brands that support me.