When the nights get darker and colder I reach for two things: one is the big cast iron saucepan and the other is my collection of spices. But for all the big flavours, homely soups, stews and curries that seem so apt at this time of year sometimes I crave a little delicacy. Something subtle, light and simple is what I'm after and these Lemon Almond Biscuits are exactly that. Just the ticket at the end of a busy day with a cup of tea, preferably Earl Grey. These little biscuits take less than half an hour from start to finish; perfect.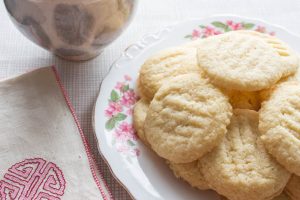 Ingredients
You will need (for around 15 biscuits):
150g butter, cubed
75g caster sugar
150g plain flour
25g ground almonds
Zest 1 lemon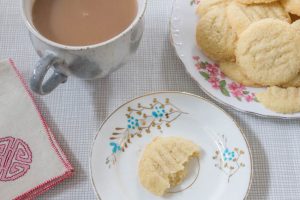 Method
Put all of the ingredients into a mixer or a bowl and combine to form a dough.
Preheat an oven to 150C.
Divide the dough up into small balls, slightly smaller than a golf ball, then put onto greased trays. Leave a little room between each of them so they can spread out. Press the top of each one lightly with a fork.
Bake in the oven for 15-20 minutes or until lightly golden. Leave to cool slightly before transferring to a wire rack to cool completely.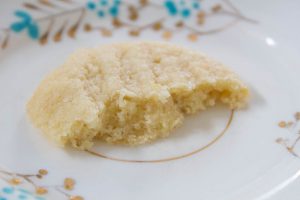 These aren't the snappiest of biscuits, they're not supposed to be. They are ever so slightly soft in the middle and all the better for it. If you would prefer them to be crisper then just press them a little more with the fork to make them thinner. The lemon and almond flavours are subdued and these easy biscuits are the perfect antidote to a busy autumn evening. Uncomplicated to bake, unfussy to eat and with all the comfort of a good shortbread I'll be keeping some of these in the biscuit tin for the next few months.