The next beverage in my adventures with Mr Fitzpatricks cordials is Blackcurrant and Liquorice Lemonade. The smell of this cordial makes me think of old sweet shops. I love blackcurrant; it's my flavour of choice for the last sweet in the bag. Liquorice I'm pretty unfussy about as I don't mind if it's there and I don't mind if it's not. The cordial smells rich, dark and mysterious so I thought it would be an idea to mix it with something sharp and fizzy.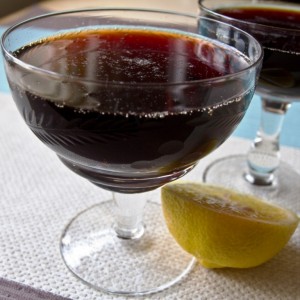 Ingredients
You will need (per glass):

Mr Fitzpatricks Blackcurrant and Liquorice Cordial

Lemonade


Fresh lemon juice
Method
This isn't a complicated one to make but again it's all about personal preferences. Add some cordial to the glass as much or as little as you like then top up with lemonade. Squeeze in a few drops fresh lemon juice to give it some tang.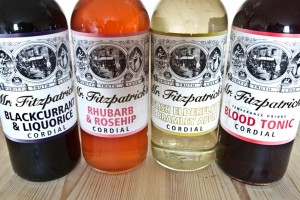 I think the colour is fantastic; a lovely dark purpley brown. The fresh lemon juice added a freshness to cut through the rich liquorice and distinctive blackcurrant. I am a fan of a bit of fizz too so I really liked this flavour combination. This is very much an evening drink; a long one to have with a book or a good film.
Thanks to Mr Fitzpatricks for the samples. All opinions expressed are my own.