My idea of a perfect evening when it's raining is to eat something filling then settle down to watch a film (preferably a funny one). On a sunny evening however I always try to be outside; we've been spoilt for sunny evenings recently. Sitting in the garden watching the world go by and the sun go down is improved if you accompany it with a refreshing home made drink. My homemade elderflower cordial has made plenty of appearances this year and this time it's used to make an elderflower and blackcurrant gin and tonic.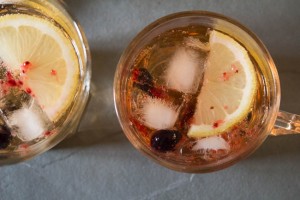 Ingredients
You will need (per drink):
50ml gin

6-7 fresh ripe blackcurrants

15ml elderflower cordial

Ice cubes

Slice of lemon

Tonic water (a good quality one)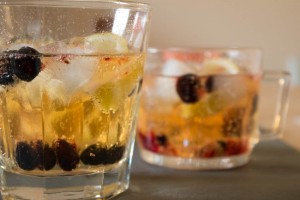 Method
Put the blackcurrants into a glass and crush them with the end of a rolling pin (or use a muddler if you have one).
Add the gin, elderflower cordial, lemon and ice cubes and give it all a good mix together.
Top up with the tonic to suit your taste.
If you wanted to you could add a couple of frozen blackcurrants to each glass rather than ice cubes; they'll keep it cold, look lovely and not dilute the flavour of the cocktail.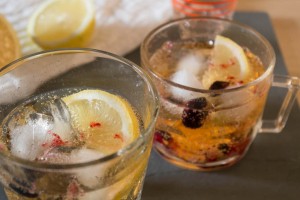 Summer is my favourite time of year and what a great way to enjoy all my favourite things at the same time: sunshine, gin, elderflower and British berries. This drink is so refreshing with the gin and tonic backbone, a little sweetness from the elderflower cordial and colour, flavour and sharpness from the blackcurrants and lemon. It looks like a sunset too.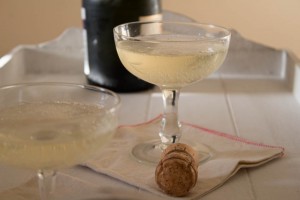 Another lovely idea to try with some elderflower cordial is to add some to a bit of fizz, it's delicious. And just to let you know, I didn't drink both of these on the same evening!