Pouring rice into a pan with some vegetables, seasoning and water has to be one of the most satisfying meals to cook. It all goes in together, bubbles away and then in no time a deliciously fragrant meal is ready. My keema spice mix is designed just for this purpose; to be simply added to rice dishes for a fantastic flavour in moments. You'll find a few recipe suggestions for using this spice mix below and you can of course add in or leave out any spices you want more of or don't like. You can't do that with a shop bought mix.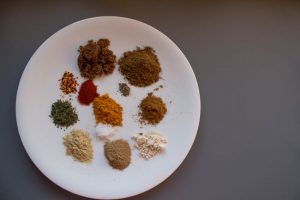 Ingredients
You will need:
2 tbsp garam masala
2 tbsp brown sugar
1 tbsp cumin
1 tbsp garlic powder
½ tbsp turmeric
½ tbsp ground coriander
½ tbsp ground fenugreek
1 tsp dried chillies
1 tsp paprika
1 tsp black pepper
1 tsp dried coriander (leaf)
1 tsp salt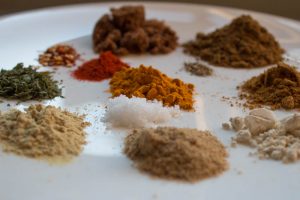 Method
Simply measure out the ingredients, add to a little tub with a lid and give everything a good shake to ensure it's well mixed.
My garlic powder was a bit lumpy when I went to use it but it all broke down after an enthusiastic shaking.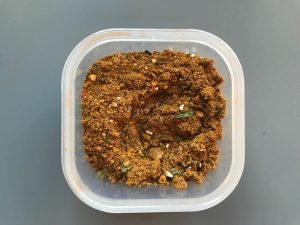 I have three favourite ways to use this keema spice mix. Firstly it is fantastic to make a simple keema rice, similar to this recipe, just add a spoonful of the spice mix before adding the water. Secondly it makes a great marinade. Just mix it half and half with plain yoghurt and marinate chicken or paneer (similar recipe here) before griddling. Thirdly, try adding the spice mix and some fried onion to some minced lamb and making some lamb keema meatballs. Delicious served wrapped in a naan with raita and salad or use to make a keema meatball curry.