We've been so lucky with the weather recently, fingers crossed it continues! Sat outside in the sun on a lovely day there's nothing quite as refreshing as an ice lolly; especially one you can slurp enthusiastically at being ever so proud that you've made it yourself. My elderflower and lemon ice lollies are subtly flavoured and just the thing to enjoy on a summer day. I find that adding cordial to an ice lolly inevitably results in much stronger concentrations of cordial at the bottom and faint flavour at the top. The added lemon zest in these elderflower lollies means they have flavour throughout.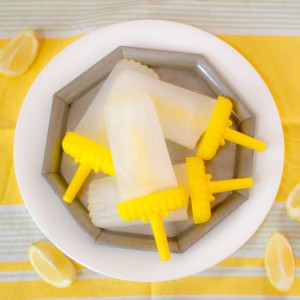 Ingredients
You will need (I made enough for six ice lollies):
Ice lolly mould

Elderflower cordial (homemade or shop bought)

Zest of 1 lemon
Method
Make up the elderflower cordial a little stronger than you would if you were drinking it.
Put the lemon zest into the bottom of each mould and top up with the diluted cordial.
You could add the fresh lemon juice to the elderflower mix before pouring it in if you want the lemon flavour a little stronger.
Freeze, wait and enjoy!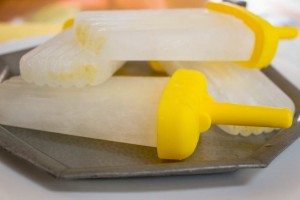 You might have to try and convince people that it's not just water you've frozen but as soon as they try them they'll be glad they did! Elderflower is such a distinctive flavour and the lemon and lemongrass that were in my homemade cordial work so well with the added lemon zest. Shop bought elderflower cordial will work just as well, whichever you use just make sure you mix it up a little stronger than you would for drinking it. Floral, easy, zesty and refreshing, like a little piece of frozen summer.
I have also made some rather tasty elderflower, cucumber and mint gin so if you wanted to try a slightly more grown up version of these ice lollies, using some of that gin would be delicious!