One of my favourite things to make is drinks. They are so simple and there is a world of flavours and so many combinations to choose from. I recently met a great company called

Mr Fitzpatricks

who make a range of interesting cordials. To make the most of their intriguing flavours I am doing a series of posts all about drinks.
The first of four posts is about the curiously named Blood Tonic. It's got a fantastic deep red colour and it smells of fruit and herbs. I've been a bit under the weather recently (and feeling terribly sorry for myself) so this was sure to cheer me up.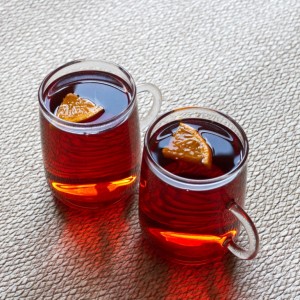 Ingredients
You will need (per glass):
Blood Tonic

Hot water

1 small orange
Method
With the exception of water (and even then maybe not) people are very particular about how they like their beverages; strong, hot, milk in after and many other variations can enhance or upset our enjoyment of a drink. When it comes to making this concoction it is all about how strong you like it. For this unbelievably simple drink just dilute the Blood Tonic with hot water, squeeze in a little orange juice and then top with a slice of orange.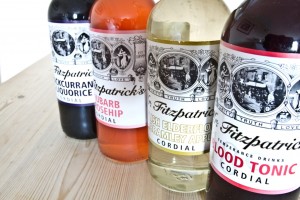 I think the burnt orange colour looks so cheerful and comforting. I really enjoyed this and because it was hot it meant I could also inhale the vapours coming off the top. It has a great flavour but it's very hard to describe; a little bit like Vimto but deeper and more complex. I think a warm flask full of this on a cold walk would be a great thing.
Thanks to Mr Fitzpatricks for the samples. All opinions expressed are my own.