It is almost the end of the week and time to use all that is left in the fridge to make room for all next weeks new and exciting food. Trips to delicatessens and markets have been planned in.
I found some stir fry strips lurking in the freezer that I had bought from a lovely lady from Challow Hill Meats at the farmers' market. This meal seems somehow to always be ready at just the right time, it all comes together precisely at the end.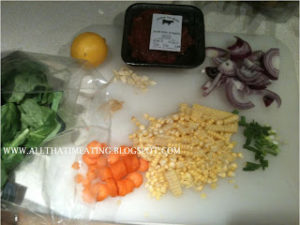 Ingredients
What you will need (for 2):
Stir fry strips or other thinly sliced steak

Vegetables of your choice, I used onion, garlic, ginger, sweetcorn, carrots, spring onion and spinach

Noodles

Soy sauce

Lemon or lime

Oil, preferably vegetable or groundnut

Salt and pepper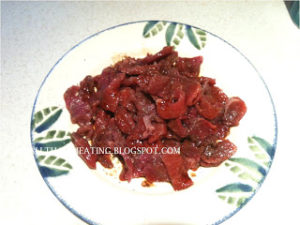 Method
I was lucky enough to strike up a conversation with the lady from Challow Hill Meats and she told me the story of her stir fry strips. She explained to me that when cutting the sirloin and the fillet off she was left with all these bits of meat. They used to go into the meat for stewing etc. Then she put them up for sale as I buy them now and I couldn't be more pleased. The perfect amount of meat, of excellent quality and cut, ready sliced and for £1.84. Who can moan about that?
To make the most of these little bits of loveliness I let them marinate in salt, pepper and soya sauce while I cut up all my vegetables.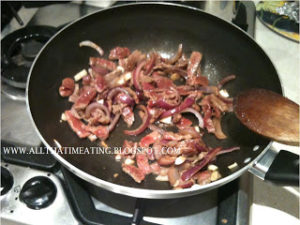 I get the pan to smoking point as I find this adds another depth of flavour. Put the onions in and let them caramelise a little. Then put in all the meat and juices, the ginger and the garlic. At this point put the noodles into the water that one has dutifully begun to boil a few minutes before.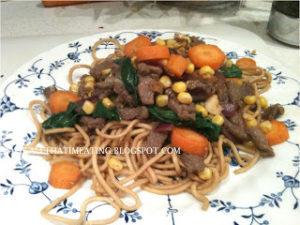 Put all the vegetables in but leave the spinach until last. I like mine really crunchy so I only put it in for a few minutes. Luckily this means the noodles are ready, so drain them and toss in a little soya sauce.
Lovely jubbly. Dinner in less than 10 minutes and full of vegetables. Naturally the carrots came from the farmers' market and the sweetcorn from the field which was meant for the pheasants. If it wasn't for these brilliant easy to use stir fry strips I would probably still always be using chicken. Variety is the spice of life after all…