What to do with quite a significant sized marrow, no time and a fridge full of food but nothing to eat. It was then that I remembered the very wise man who sold me the marrow in the first place. He recommended a baked marrow but not to cut it down the middle and then stuff it as one might expect but to go about it as follows.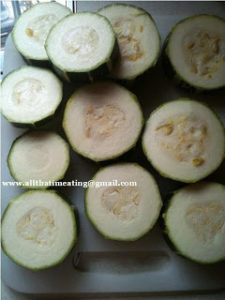 Ingredients
You will need (for four):
1 marrow
Olive oil
Salt and pepper
Small handful fresh mint
500g beef mince
1 small onion, finely chopped
1 garlic clove, crushed
1 small chilli, finely chopped
Small handful dill, roughly torn
Method
Cut the marrow across rather than along into about 2 inch wedges. The kind gentleman advised to cut the skin off. I thought this was a very risky strategy and was quite nervous that it may fall apart if I did.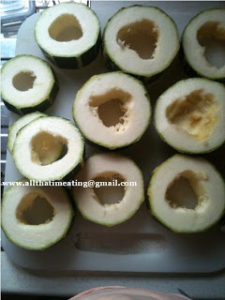 So I didn't. I scooped out the seeds which was surprisingly easy and impossibly satisfying. Put the polo shaped marrow onto a baking tray (or spread out over several as I had to) and cover with a little olive oil, salt and pepper and some mint. Leave it to wallow in its own goodness for about 45 minutes at 180C.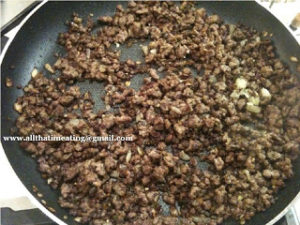 While the marrow is becoming soft and delicious, get some beef mince frying. I like it to be quite crunchy as the marrow is so soft. Fry the mince in oil until it's really brown and crispy with a little onion and garlic. Season it and then add a finely chopped chilli and some dill.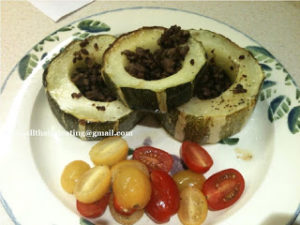 As gracefully as possible I spooned the mince into the middle of the marrow. It looked a little bland and forlorn so I mixed some tomatoes with oil, lemon juice and seasoning and threw them alongside to brighten it up.
A great piece of advice from the fellow at the market. I would never have made this if it wasn't for him. It was really tasty and he was absolutely right. Take the skin off. When I make this again I am sure it won't melt down into a marrow puddle in the oven and subsequently I won't be left with parchment like bits of marrow skin on my plate. They would have been much happier in my compost bin.