So as I am inundated with thousands upon thousands of broad beans and courgettes, instead of becoming the next Alan Sugar and make millions selling my prides and joys, I decided I shall eat them myself and share them around. I say thousands but I mean more than I hoped for.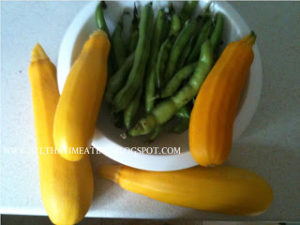 One of the meals we had entailed both broad beans and courgettes. I wish my tomatoes were ready but they are stubbornly green. As per usual with these lovely beans they needed to be extracted, boiled and popped out.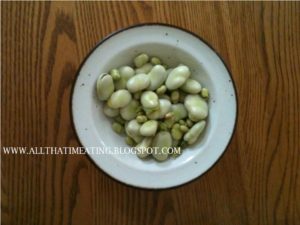 After this inevitable ritual common sense prevails on the hummus making front. I put my little gems in my mini blitzer, a good squidge of lemon juice, some fresh mint and some seasoning. Blitz. Then, drizzled smidgen by smidgen, some tasty extra virgin olive oil until the texture is what you see fit as appropriate. Blitzing away all the while. Noisy yes. Worth it? Absolutely.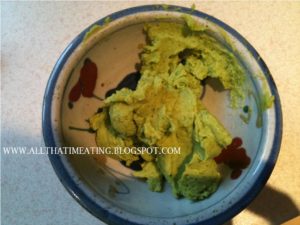 As aforementioned, the surprise part of the courgette meal was enlightening as it did not turn out anything like expected. I cut up my yellow wonders into thick strips in order to maximise golden crispy potential in the pan. Golden crispness for a courgette I swear is a myth. They just won't do it!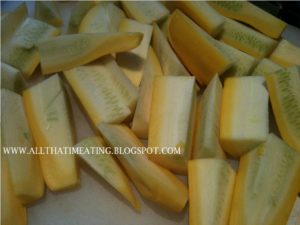 I admitted defeat and decided to conquer this vegetable once again. With my three large (perhaps pygmy marrow) courgettes (three as I gave one away) I added four large chopped up ripe tomatoes and some fresh basil. I also had half a lemon lying about so I squidged that in too. Salt. Pepper. Wait until soft and silky.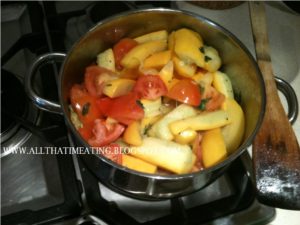 It was a bit like a soup but no one seemed to care as it tasted so fresh. Although it breaks my heart to cut the fruit off of the plant, when I give them a send off as good as this I forget my woes.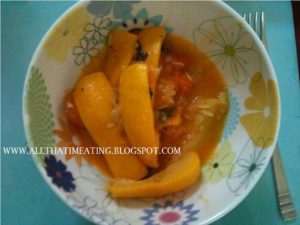 Soupy mess, broad bean hummus as green as grass and some crusty bread and cheese. I liked it.