A good biscuit is an excellent thing. Golden brown, buttery and crisp makes a good biscuit for me. I discovered this recipe when rifling through recipes with my Nana. It seems fitting to make Easter biscuits at this time of year! They are so easy to make, wonderfully simple and have lovely subtle flavours.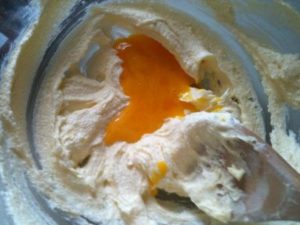 Ingredients
To make your own Easter biscuits you will need:
75g margarine

75g caster sugar

150g self raising flour

1 egg split into yolk and white

Zest of 1 lemon

Pinch of cinnamon

25g currants
Method
Cream the margarine and sugar together in a bowl until smooth and then mix in the egg yolk. Sift the flour and cinnamon into the margarine mix and stir in.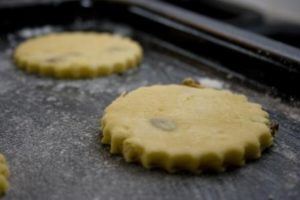 Add the currants and lemon zest and bring the biscuit mix together into a ball. You might need your hands for this bit! Dust a surface with flour and roll the biscuit mix out until about 1/2 a centimetre thick. Cut the biscuits out with a fluted biscuit cutter (Nana says they must not be plain edged!) and put each one onto a greased baking tray.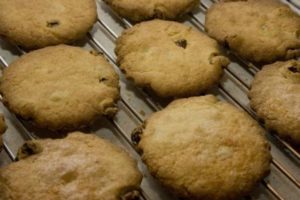 Brush the top of each biscuit with the egg white and sprinkle with caster sugar. Bake in a preheated oven at 180C for 10-12 minutes until golden brown. When done, put on a wire rack to cool. They won't be around for long!

All That I'm Eating