Exploring the Lake District has been on my list of places to go for ages! I can't believe how long it has taken me to get it booked and head up there. We went in November, certainly not the warmest time of year to go, but I would argue it's one of the prettiest. The trees are all turning orange and although it's cold, it's not icy cold. Anyway, cold hands are just an excuse to get a hot chocolate.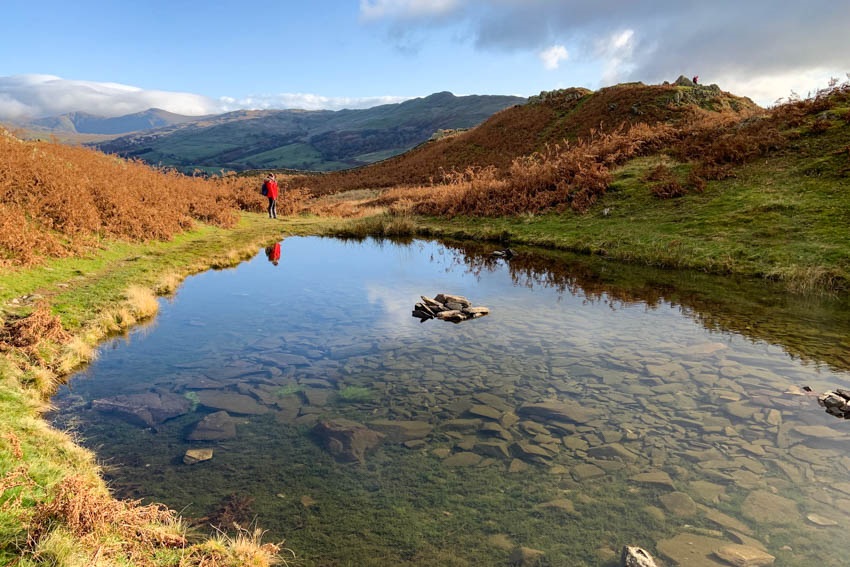 We were based near Windermere and Bowness-on-Windermere, a convenient 10 minute walk from either town. There is so much to do whether the weather is sunny or raining and we visited several different places offering different activities. Below are some of my highlights and top places to visit.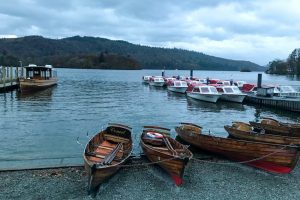 The Walk
You can't go exploring the Lake District and not go for a walk; it's pretty much the main reason to go there. However, if you only choose to do one walk I would recommend the walk to Loughrigg Fell from Ambleside. It is one of the most amazing walks I have ever done. The view from the top has got to be one of the finest in the world and I didn't expect it to be so stunning. I almost couldn't believe my eyes.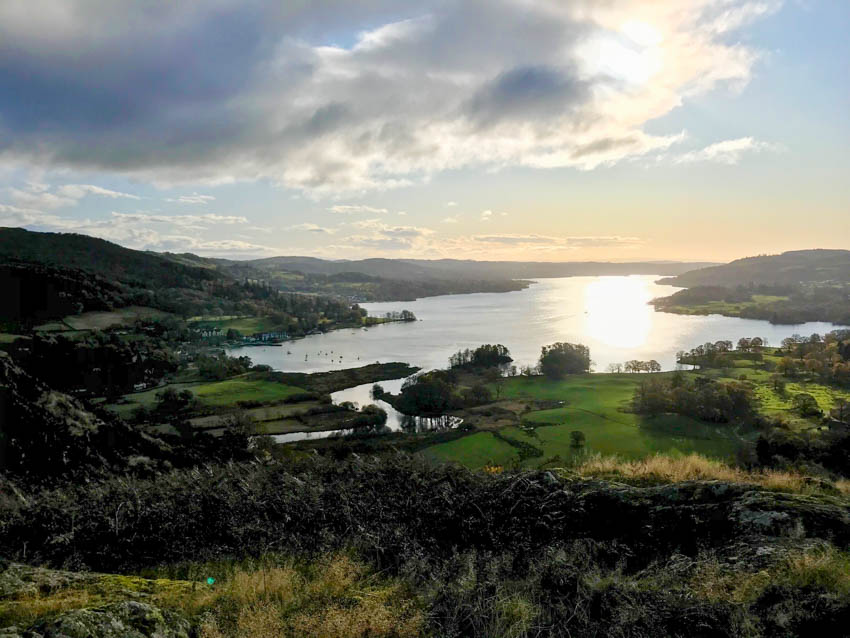 Head for the church in Ambleside and then follow the path through the park. Cross over the stone bridge and then follow the path. When you get to some houses at the top of the hill, climb the steps in the wall, turn left and keep on walking. It took around 50 minutes to get to the top and then another 50 to get back down. I wore wellies but walking boots would have been better. It's a very well-trodden path so it's easy to see where you're heading. We were the only ones up there.
Other walks
We also went across to Buttermere and went to see the waterfall. There are plenty of walks to do in and around Buttermere but we were a little short on time. A quick amble and a sandwich in the café and we were off. There are so many walking guides and resources available, I found the National Trust walks really helpful.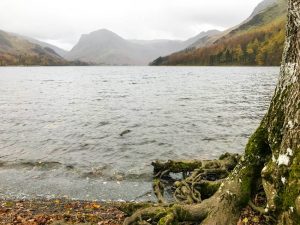 The Food
We ate in a LOT of cafés. Sometimes stopping for tea and coffee, sometimes cake and more often than not, a sandwich. Places to eat in the main touristy areas tend to be quite expensive. I'm talking like £9 for a sandwich which anywhere else would cost £3. However, off the beaten track you can find some real gems offering something different and delicious.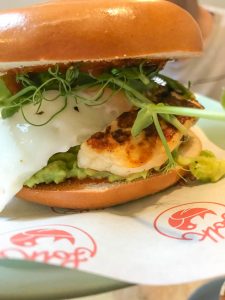 We headed to Folk café in Bowness. Everything on the menu sounded great and the staff were really helpful. I had the veggie breakfast bagel: smashed avocado, halloumi, fried egg, pea shoots and a delicious smoky, spicy sauce. The coffee was excellent too.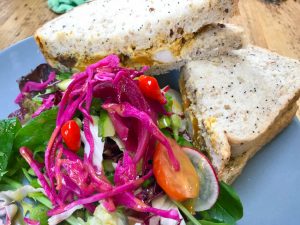 There are four Café Ambio locations in the Lake District. We went to the one at Lakeland Motor Museum. With an emphasis on local ingredients it sounded like my kind of place! I can't say no to a Coronation chicken sandwich and theirs was good but what made it really good was the salad. I mean look at all those colours. It had the most fantastic slice of pickled red onion which was really soft and not something I've seen before.
Where else?
I would have loved, absolutely loved, to visit L'Enclume. Fingers crossed I can make it next time.
We also stumbled upon a really sweet place called Croft House Farm Café in Buttermere. The prices were really reasonable, the staff super knowledgeable about the area and the ideal place to fill up and stock up before a long walk.
I wish we could have made it to Ullswater, if you make it there yourself, check out these ideas for things to do in Ullswater.
There's also a really handy guide here for some ideas for things to do in the Lakes when it rains.
The Shops
We found two cracking farm shops nearby: Plumgarths and Low Sizergh Barn. Low Sizergh Barn was huge; three storeys of shop, a café plus a farm walk and you can see the cows being milked every day. You can also buy their raw milk from a vending machine which I thought was a brilliant idea. We got some excellent cheese from there (left to right below): Kendal Creamy, Blue Murder, Inglewhite Buffalo Cheddar.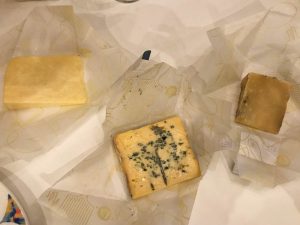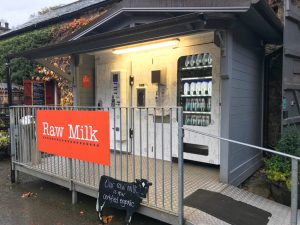 Plumgarths is slightly smaller and it is absolutely crammed from floor to rafter with food. It also has a café next door. They had a lot of food I wanted to try but we only managed to grab a couple of hot sausage rolls. They were brilliant.
Both Windermere and Bowness both have an independent wine merchant as well as independent butchers, craft shops and all sorts. In Ambleside there was an excellent deli called Stockghyll Fine Food and a very tempting bakery called The Apple Pie.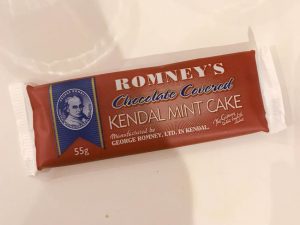 Taylors of Bowness was a brilliant sandwich shop; they had so many fillings, hot soups and salads and we grabbed a few bits along with a Lake District essential: Kendal Mint Cake. I opted for chocolate covered, why not, and I can see why it's a favourite to take on a walk for a hit of sugar!
If you can, you also need to get your hands on some Cartmel sticky toffee pudding. It is the most fantastic sticky toffee pudding of them all!
Stocking up
In Windermere there were a few supermarkets but at the top of the town was a Booths. It's a great place to stock up on the essentials and they stock a lot of local produce (breads, cakes, drinks, jams, cream and what not) too. There are more stores dotted around the lakes and I liked the mix of things you need for a normal weekly shop alongside products and brands from the local area.
The Museums
Of course, when it's raining a museum is the best place to be. The Lake District has many: the Beatrix Potter Museum and the Museum of Boats, Steam and Stories are both in or around Bowness. The Visit Cumbria website has a comprehensive list of museums to visit.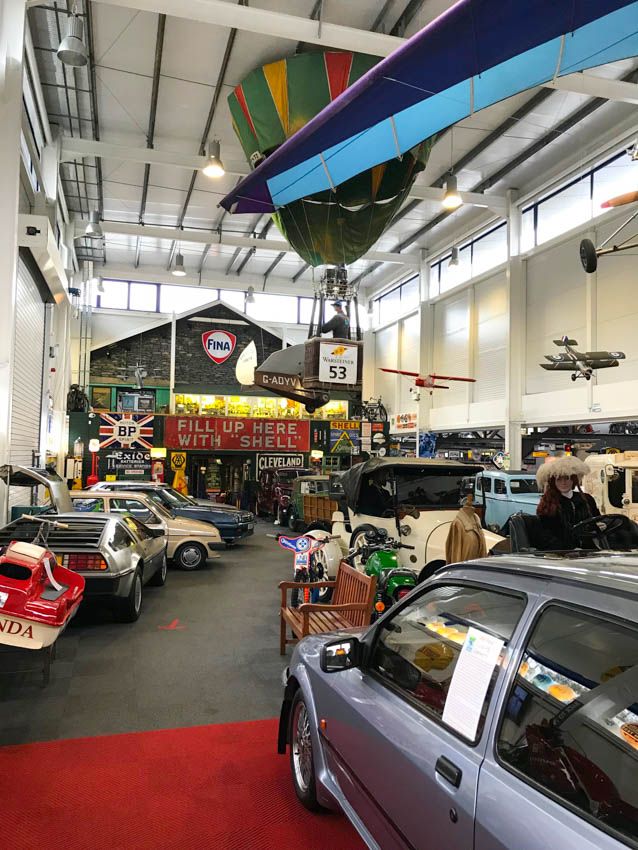 We chose to visit The Lakeland Motor Museum. It is bumper to bumper full of cars from all ages. The walls are covered in road signs and there are frozen in time car garages to walk around too. There's also a separate exhibition about the Bluebird and the Campbell family. It was a great museum and I felt the exhibits were really trying to appeal to everyone, petrol head or not.
I think we crammed quite a lot in to a week, there was plenty more to see and do, other towns to visit (notably Penrith, Hawkshead and Keswick) and really that just sounds like a good excuse to go back.