This was a gifted meal.
I love Windsor. Partly because it's both Windsor and, after a skip over the bridge, Eton. We went last weekend for lunch at Browns, Windsor but before we ate we had some exploring to do. As a compact town there's plenty of wandering around shops that can be accomplished in no time at all but we opted for grabbing a drink and promenading up the Long Walk. On a frosty morning, looking back at Windsor Castle with a warm coffee in hand it was really rather beautiful.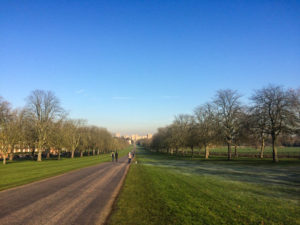 Browns itself is in a great location overlooking the river. After ascertaining where the restaurant was we took a walk down said river and saw all the swans, geese and ducks. It sounds twee and somewhat romantic but I really don't like geese, or swans. They honk. As you walk up the river you pass by some quite remarkable, if not small, landmarks. The first of which is the many-arched railway bridge. If you walk forwards through the arches you can carry on up the river, turn left you'll end up at the brewery and just behind you is a life sized replica of a Hurricane plane. Turn back around and you can walk back to the restaurant through Alexandra Gardens; all that in just a morning.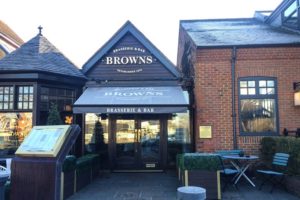 And so to lunch. There were plenty of drinks to choose from and I opted for their homemade lemonade (£2); a great long glassful which I thought was a very generous serving. We sat next to the window so we could overlook the river and watch everyone outside going about their business.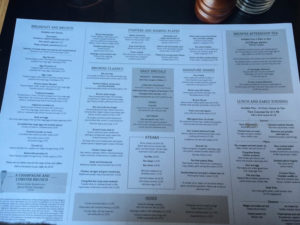 To start we shared bread (£4.95) and olives (£2.95). There were three different breads: a classic white bloomer, a few slices of fruit and nut bread and brown seeded. The bread was all warm, fresh and the crusts were still lovely and crusty. A little salted butter and it's hard to beat. The olives were those lovely rich green ones which taste almost buttery and we had a huge portion of them to share.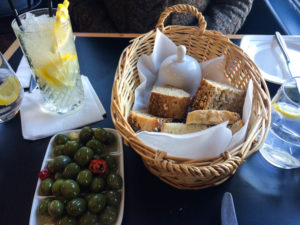 There were several things on the menu that caught my attention: eggs royale (£7.95) my favourite breakfast ever, smoked haddock fishcakes with tomato and samphire (£11.95) and the smoked beetroot and goat's cheese tatin (£12.50) but I ended up ordering the duo of lamb (£17.95). The OH had a similar problem deciding what to choose but is a sucker for brie and mushrooms together so ordered the brie and mushroom burger (£13.95).
My lamb comprised a pulled lamb shepherd's pie, lamb cutlets, sautéed samphire, chestnut mushrooms and a red wine jus. It was just the thing after a cold winter walk and it was all delicious, the shepherd's pie could have done with a little more seasoning for my taste, but a particular mention needs to go to how well the samphire complemented and cut through the lamb. The OH's burger was chock full of thick slices of brie (top and bottom of the British beef burger), a well-cooked mushroom and lots of vivid English mustard mayonnaise; it looked so yellow that I think it must have been a rapeseed oil based mayo.
The portions were very generous and we were rather full by the end of our meals; so much so that we didn't need a pudding. I thought there were several, alternative vegetarian options on the menu (no mushroom risotto or baked butternut squash in sight, thank goodness) and there was at least one vegan option too. I'd say it would be a pretty good bet if you need to find somewhere to suit lots of different dietary requirements. The staff were great and I thought the location was ideal; great in the summer to sit outside. I also spied a grand piano out of the corner of my eye so it would be a lovely place for a few cocktails in the evening with that tinkling away in the background.
This lunch was paid for by Browns, thank you to them. All opinions expressed and words are my own.