Every year I have at least one person say something like, "Oi, you like food, what do I get >insert friend/relative/colleague's name here< for Christmas? They like food too". Firstly I am never likely to respond to an, "Oi", but talk about the impossible question. How do I know that they do or don't like blue cheese, a selection of miniature spirits, dark chocolate or that special coffee that comes out of a kopi luwak? So for all of you who have someone even mildly interested in food to buy for, here are some Christmas food gift ideas. The list may get a little longer if I try anything from now on that I think is worthy of including.
Carluccios Christmas Food Range
Way back in July I went up to London for a Christmas in July event held by Carluccios. It was the hottest day of the year so far but that didn't stop them from creating a very pretty snow scene out the front of the shop. I ate a huge variety of different festive treats and really liked that they had three different panettones (all with wonderful packaging) to choose from depending on your taste.
The packaging across the whole Christmas range was really nice; it is distinctive and classy and the gift sets (sweet and savoury) would make a great gift. A few things deserve a special mention for being too moreish:
Perle di Mandorlato (£6.95/130g) – chopped torrone, almonds, honey and a little salt all mixed together coated in caramel and white chocolate. Not something that I would normally go for but these were so good and I've not had anything similar before or since.
Struffoli (£2.95/80g) – (a wonderful word to say) they are deep fried pieces of dough, tossed in honey and sprinkled with hundreds and thousands and candied peel.
Babà al Limoncello (part of the Festa dei Limoni set £29.95) – little sponge cakes soaked in Limoncello syrup. Ignore the instructions to serve with coffee, mascarpone or ice cream and just get a fork.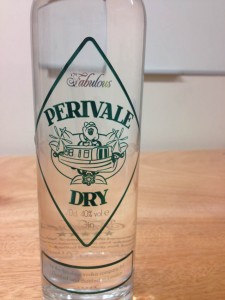 Perivale Gin
You may already know this but I do like a bit of gin. I love the simplicity of the bottle of this gin, which comes from The Fabulous Vodka Company, as quite a lot of gin bottles are either coloured or covered in a label. I find this gin very honest; not just in appearance but in flavour too. There aren't too many flavours going on, Chris only uses five botanicals, which gives it a clean taste.
I have tried it in a classic G&T but I have also added it to Champagne with a little lychee juice (recipe here) for a fabulous festive tipple. This isn't a gin you can find in your local supermarket which gives it a bit of exclusivity; you may find it in your local farm shop or independent wine merchant but otherwise you can get it online (£24/70cl).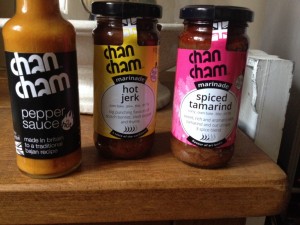 Chan Cham
Chan Cham are based in Reading and used to make their sauces for their café, they now make lots more of their sauces and sell them at markets, in local shops and online. I can see why they needed to increase productivity; what a whack you in the face load of flavour.
The Pepper Sauce (£3/150ml) has been added to baked beans, cheese on toast and used as a dip for grilled chicken. I love the flavour of habanero chillies (not too many mind!) so really liked this. I have used the Hot Jerk (£3.20/210g) as a marinade and liked that it didn't take a lot to add plenty of flavour to a dish. I am yet to use the Spiced Tamarind (£3.20/210g) but I think I will try their suggestion and make a big vegetable curry with it. A bit of spice on a cold evening is always welcome and any chilli fan would enjoy these I think.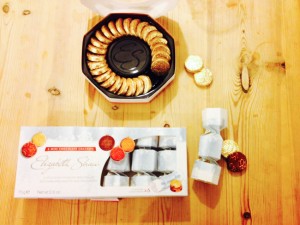 Elizabeth Shaw Chocolates
Chocolate is always a good idea for Christmas. I liked these chocolates from Elizabeth Shaw as I hadn't heard of them before, they are available in supermarkets as I've seen them since. The festive flavours offer something a bit interesting: the Gingerbread Crisp (£2/175g) had a nice but not overpowering gingerbread flavour.
The Mini Chocolate Crisp Crackers (£3/75g) came in four flavours: Butterscotch, Caramel, Honeycomb and Dark Chocolate. The honeycomb was my favourite and I think these would make really nice little gifts or after lunch treats at the table.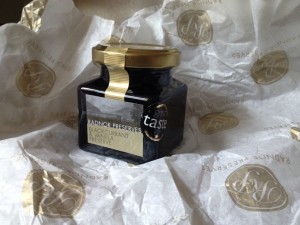 Radnor Preserves
I am a bit of a sucker for a good preserve (I think I get it from my Mum) and these Radnor preserves have a great sense of quality about them. Blackcurrant is my favourite jam so I really liked this Blackcurrant and Vanilla Preserve (£4.49/227g) I tried. They have some fabulous sounding other flavours: Strawberry and Champagne, Rhubarb and Caramelised Fig or Apricot and Lavender.
All the products are made by hand in New Radnor, Wales and I know when I'm back in Wales next year I'll be keeping my eye out for some of the other flavours. Apparently even Her Majesty The Queen has spread some of Radnor's Marmalade on her toast and it doesn't come much more highly recommended than that.
I was invited to the Carluccios event and received the remaining products for review. Thank you to all involved. All opinions expressed are my own.