This was a gifted meal.
Earlier this year I went to The Fox at Peasemore for dinner. I hadn't ever been there before but it's safe to say that I will be going back. Not long after I'd been for dinner lockdown happened and the pub closed for a little while. So I'm writing about the dinner now they are back open, and getting rather hungry doing so.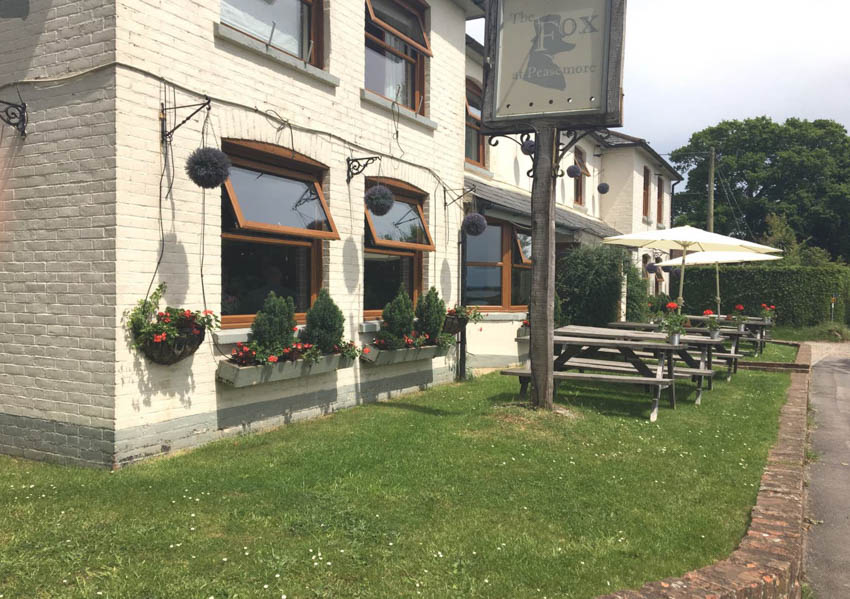 The Fox at Peasemore is in a fantastic countryside location with some beautiful views. It had a very welcoming atmosphere and the staff are great. It's run by a husband, Philip (the chef), and wife, Lauren (front of house), team and the menu changes so regularly they have been known to re-print the menu halfway through the evening!
I asked about the menu changes, and why it had just changed (I had ordered two minutes too late to get the last sea bass) and their ethos is about buying and cooking what looks good. When it's gone it's gone. Luckily for me there was a wonderful sounding alternative.
I was pretty torn with what to order, I wanted pretty much all of it, but eventually I decided on the Seared Fillet of Stone Bass, Sautéed New Potatoes, Kale, Beurre Blanc (£15.95). I can never say no to buttery sauces so I had to try this dish. The bass was beautifully cooked and flaking apart, the beurre blanc was smooth, sharp and silky and the kale and fresh chives gave the dish a freshness. The best bit though were those new potatoes. Sautéed to perfection they were slightly sweet with caramelisation. How I wish I could cook potatoes like that, mine always catch!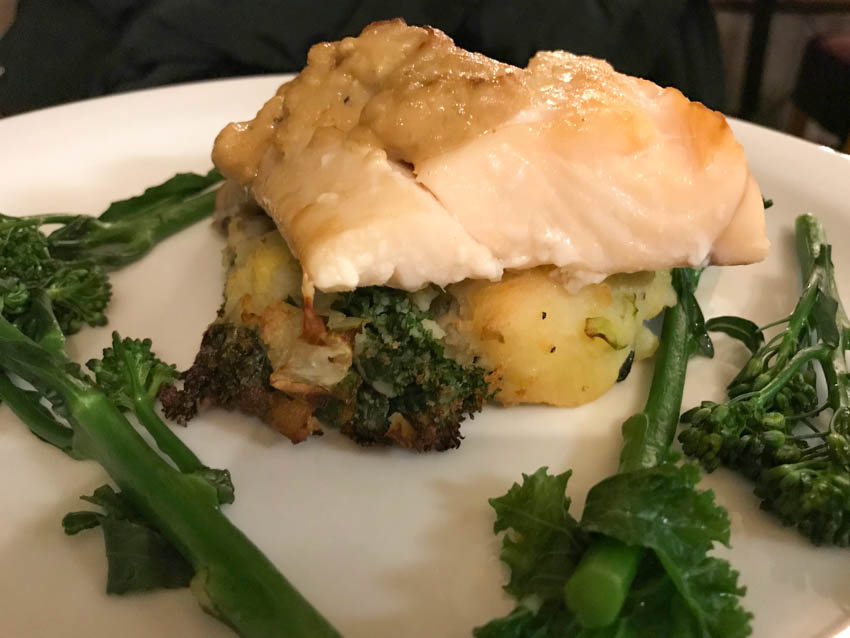 I went along with my Mum for this meal, who was about as torn as I was with what to choose. She went for the Smoked Haddock, Bubble & Squeak Cake, Welsh Rarebit, Broccoli (£15.95). The Welsh rarebit was hidden underneath the haddock so when you cut into it the rarebit made a thick sauce to scoop everything in to. I have to say I had a pretty big spoonful of this to try, all in the name of research of course, and it was great. Again, really nicely cooked fish, a punchy but not overpowering sauce and fresh green vegetables.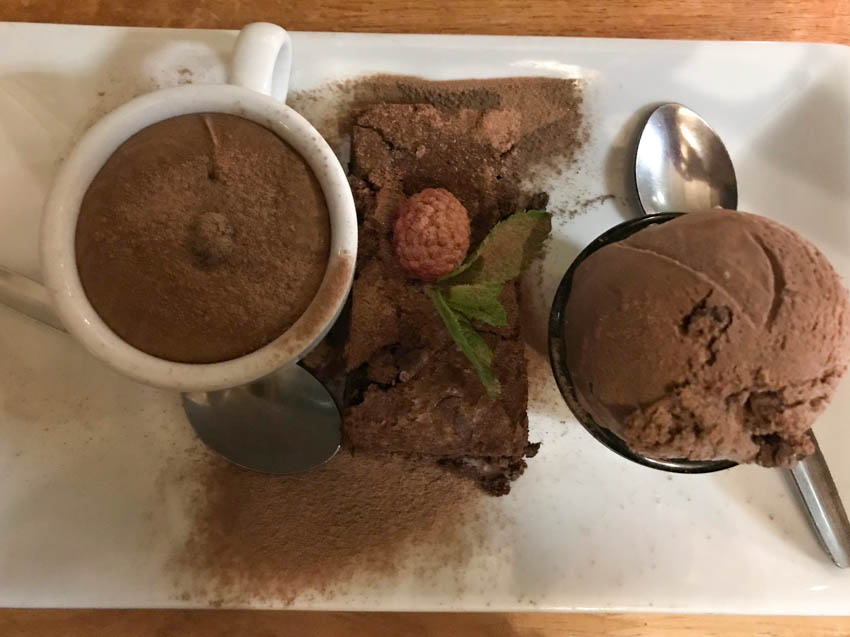 I'm a bit of a sucker for chocolate mousse. Despite being very tempted by the sticky toffee pudding and the hedgerow fruit crumble tart, when it came to dessert I ordered the Trio Of Dark Chocolate: Mousse, Brownie, Ice Cream (£6.50). It was as chocolately as you like! The cold ice cream and warm brownie were good but I particularly liked the chocolate mousse; it was both light and rich.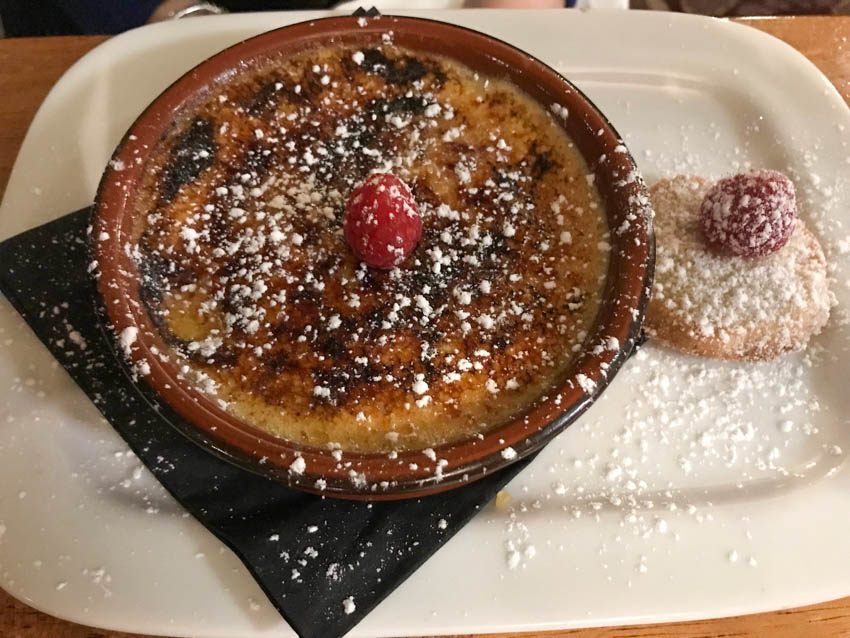 Mum went for the Vanilla Crème Brûlée with Shortbread (£6.50). For me, this is what a crème brûlée should look like, plenty of dark brown spots on the top, because you want that bitterness to counteract the sweetness of the dessert. I thought it was an exemplary crème brûlée and I did help myself to a few good spoonfuls of this too!
I'm pleased to say that The Fox at Peasemore is open again now, there are plenty of details on their website about when they are open, how to book and how to order.
I was invited to try dinner for two at The Fox as a guest and the meal was paid for by The Fox, thank you to them. All words and opinions expressed are my own.