Anything that offers me something a bit different for lunch at work or breakfast in a hurry is always welcome in my kitchen. I've been trying out a few new things this year; food and books and I've been pretty impressed with a few things I hadn't tried before. So here's the latest round up of new things in my kitchen.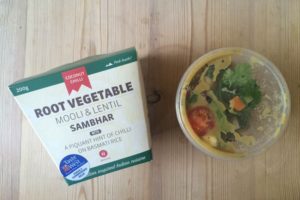 Coconut Chilli make a range of these meal pots and all of them sound as good as each other. As I prefer to keep my lunches vegetarian I tried the Mooli & Lentil Sambhar. You can see how fresh the ingredients are; the coriander looked like it had just been picked, it felt almost as if I had assembled the pot myself. The flavour was fantastic; well spiced, a little chilli heat and full of veg and pulses. The amount of rice was generous and I was really full afterwards, but full of good stuff. The reason I particularly liked this pot was that it gave you instructions for cooking in the microwave and cooking on the hob, always good if you don't have a microwave! You can order Coconut Chilli online, 4 large pots and 6 small pots are £61 (delivery not included).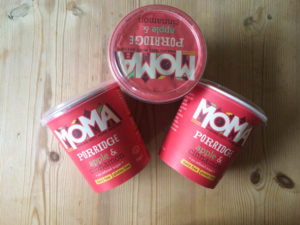 I am a fan of porridge, these apple and cinnamon flavoured porridge pots from Moma really appealed to me as they don't contain any added sugar. They use almond milk to give the porridge creaminess and keep it dairy free. There are generous chunks of dried apple and flaked almonds in there too so it kept me really full. I found I needed to add less water than they suggested as I like my porridge thicker but as they say, "porridge making is not a science". You can order Moma porridge online, currently six pots of apple and cinnamon porridge are £11.99 (free delivery if you spend over £35). You can also find them in supermarkets.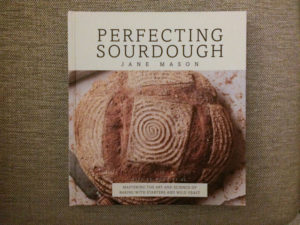 I have to confess I have been hanging onto this book for a while. I keep flicking through it, convinced that this weekend will be the best time to have a try. The book is divided up into useful chapters; the first chapters are a real introduction to ingredients, equipment and basic techniques before moving onto the recipes. The photography throughout the book is beautiful and there are lots of breads I would love to try, especially some of the rye breads and the sweet bread and buns. I am yet to actually try a recipe out, however, after reading through this book I would have the confidence to make the starter and start making my own sourdough. Perfecting Sourdough by Jane Mason, is published by Apple Press, priced at £14.99.
Thank you to Coconut Chilli, Moma and Apple Press for the samples. All prices are correct as of 23.2.17. All opinion and words expressed are my own.