I thought I knew my local area pretty well, thought I'd trodden all its paths and roads and could take you to all the best places. Turns out I was wrong as a spontaneous left turn took me to all sorts of corners of Hampshire that I didn't even know were there. We were planning on doing a bit of local exploring but hadn't set our expectations too high as we were so convinced we'd already seen it all; we were amazed at all the new places we went and what we saw. I thoroughly advise you should all undertake an adventure right on your doorstep.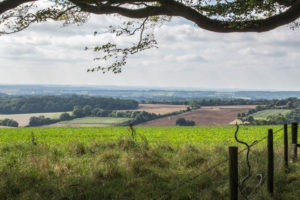 In an effort to appreciate the little things, indeed, those things which are a stone's throw away from my home I packed up a picnic and headed out on foot for an adventure. The OH and I accidentally ended up walking a total of 16 miles but we were so distracted by the ever changing backdrop that we didn't really notice. A few things of particular note were: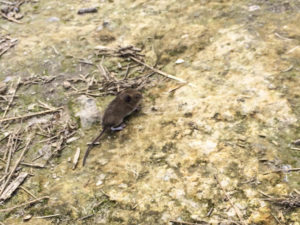 A sleepy little wood mouse came out right across our path. Considering they're normally nocturnal I would never have expected to see one, let alone get so close to it.
There's an old railway line and you can walk, in complete isolation, along it. The sleepers and tracks are long gone but the imprints and amazing ivy covered bridges are still there.
We inadvertently scared a partridge (I think) out of a hedge and suddenly a huge bird, with massive talons, swooped down to try and grab it right in front of us. I felt bad that the big one didn't get his lunch but also pleased that the little fella got away. David Attenborough would have been agog.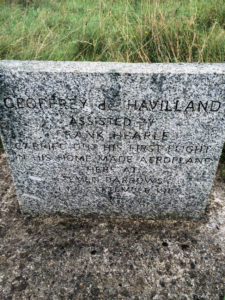 There's a memorial plaque to Geoffrey de Havilland right next to the A34. I had no idea this was there, and after some Googling it turns out that he was a British aircraft engineer responsible for designing the Mosquito, the Tiger Moth and the Comet; all of which are rather significant in the aviation world. He took his first flight in his homemade aeroplane right in those fields.
The initial idea for our walk was to go out and do some hedgerow foraging. Which in reality means me grappling with various plants and hedges while the OH looks patiently on, sometimes holding my ankle while I reach for something particularly far away. Before we knew it we ended up on the Wayfarers Walk and it was a glorious late summer's day.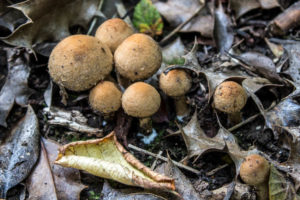 There were blackberries and elderberries all over the place and more apples than I have ever seen along every stretch of the walk; you knew there were apples nearby because you'd get the smell of cider before you'd see them. We even found some mushrooms though I wasn't entirely sure if they were edible so we left them be.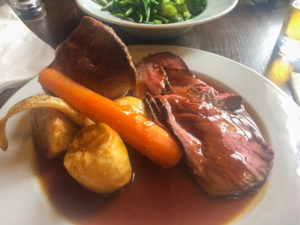 The views were actually quite astonishing; mostly because I had no idea anywhere looked like that around here. On the whole of our walk, which as you can imagine took many hours, we saw one other group of people. We ended up being out so long, and hadn't quite catered for such an event, that we stopped in a local pub for a generous helping of Sunday lunch and a well-deserved sit down. A walk is always improved when a pub is involved.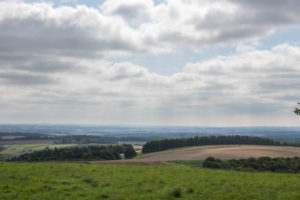 It felt like we were worlds away from our own back door, surrounded by wildlife, wild food and never ending sky. This little adventure took no organising, we just went out one day. I can't encourage you enough to shove some food in a bag, with plenty of water, and head out to see what's going on near where you live. I bet you'll be surprised.