Although more of a tea drinker I do enjoy a good coffee. It has to be 'my' perfect coffee though; strong, not too bitter and creamy. It's surprisingly hard to find my ideal coffee so I tend to create something reasonable at home. So when
Puro
coffee got in touch to see if I wanted to sample some of their coffee I thought it was a great excuse to hone my coffee making skills.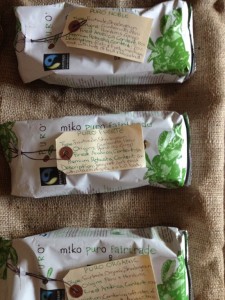 I have to admit that I had never heard of Puro until they got in touch. That's because you normally find their coffee in Gourmet Burger Kitchen or The National Trust. Puro have a great attitude towards the environment and the rainforests and all their coffee is fair trade and organic. For every cup of coffee sold money goes back into protecting the rainforests in South America.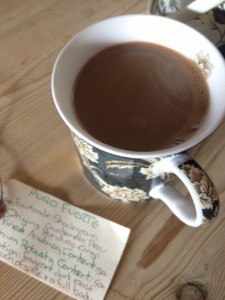 We weren't sure which coffee to try first so we went with Puro Fuerte. This is a 50:50 blend of Arabica and Robusta coffee beans from Guatamala, Peru, Honduras and Congo. I thought this one had a deep coffee flavour that was smooth and rich. This blend was my favourite of the three.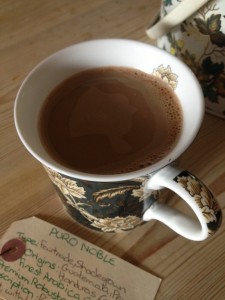 The next coffee was Puro Noble, an 80% Arabica, 20% Robusta blend from the same countries as the Fuerte. This coffee has the most crema form on the top of the coffee in the French press. I found this blend to have a slight bitterness with not as much intense coffee flavour as the other two.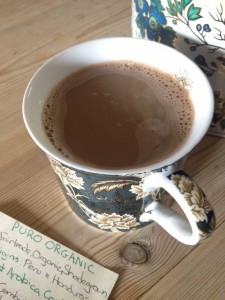 The last of the three coffees was Puro Organic. This was 100% Arabica from Peru and Honduras. This one had a slightly spicy flavour and was nice and smooth.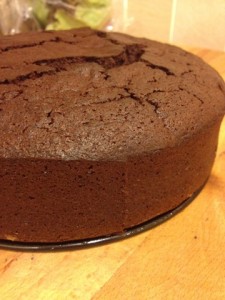 With all this coffee in the house it would be rude not to make something with it. The above cake (which I was very proud of) was in fact Nigel Slater's Chocolate, Coffee and Beetroot cake. As this is not my recipe, if you'd like to make it yourself you can find it here. I must say that this is one of the best cakes I have ever made; a really interesting texture, intriguing (and earthy) flavour from the beetroot and fantastically moist. What a lovely excuse to get the cake tin out.
Thank you to Puro for the samples. All opinions expressed are my own.