What with moving house and getting everything sorted I haven't been trying as many new and interesting products as I would usually. Now things have settled down a bit I've found some time to be able to sample some tasty new things. There's a real variety this time as always; yoghurt, savoury snacks, drinks and tea! Take a look at what I've been trying over the last few weeks.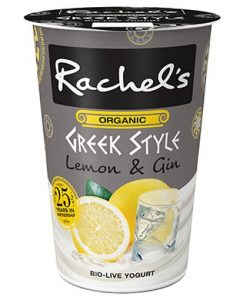 Rachels Lemon and Gin Yogurt
Lemon, gin and yogurt sound like happy bedfellows if you ask me but I wasn't too sure about starting the day with a serving of gin! It wasn't as strong as I thought it would be which is good, there's just a hint of something botanical throughout the yogurt. I thought the texture of this yogurt, being Greek style, was really nice; it was good and thick which meant it was easy to serve with fresh fruit instead of cream for an easy dessert. And as you can see I completely forgot to get a picture of it!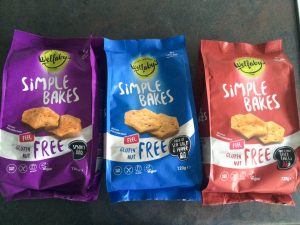 Wellabys Simple Bakes
Wellabys make these Simple Bakes gluten free, dairy free, cholesterol free and with no preservatives, artifical colours or flavours. I had three flavours to try: Salt and Pepper, Spicy Chilli and SmokyBBQ. The bags are 120g which means they are a really good size for sharing. The Spicy Chilli were actually surprisingly spicy, the Southern BBQ were my favourite and the Salt and Pepper were just as the name suggests! The texture of all the Bakes was good and crisp but I think they could all do with a little more flavour on, just to make the taste a little more powerful.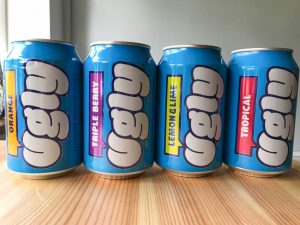 Ugly Drinks
I have tried the Ugly Drinks before and at the time they had just two flavours: Lemon and Lime and Grapefruit and Pineapple. Now there are four flavours available: Lemon and Lime, Tropical, Orange and Triple Berry. I really like the concept of Ugly Drinks; no sugar, just fizzy flavoured water with nothing artificial. It means I can enjoy one, nice and cold, without having to have any sugar or sweetener and because it's more interesting than just drinking water I keep hydrated and feel like I have a little treat all in one.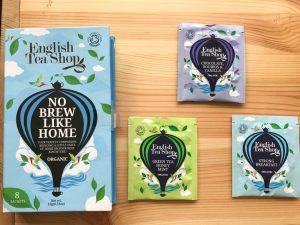 English Tea Shop
How lovely is this pack? It's so quintessentially charming and I think it's a great idea. A little book stuffed full of proper tea for you to take away with you so you don't miss your favourites. English Tea Shop teas are all organic and fairtrade, something I personally think is very important, and I think they look so tempting. The Strong Breakfast is just as described, the ideal tea for a morning cuppa. The Green Tea with Honey and Mint I was really surprised by as I'm not usually a big dried mint tea fan but I think it really works with the honey and green tea. I love rooibos tea and the chocolate and vanilla in theirs is perfect to enjoy in the evenings (being naturally caffeine free).
Thanks to Rachel's, Wellabys, Ugly Drinks and The English Tea Shop for the samples. All opinions expressed are my own.