Whether you have a garden, maybe even a dedicated herb patch in your garden, a window box or windowsill you always have room for growing herbs of your own. I love using fresh herbs in cooking, especially in the summer but I can't believe the price of buying them from a supermarket. I have a sunny little corner in my garden now where I have a few herbs in some pots but before that I grew them on my kitchen windowsill.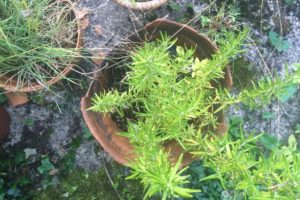 Dobies of Devon got in touch to see if I'd like to share some suggestions and ideas for growing your own herbs. Their website is definitely worth checking out as you can order live herb plants as well as seeds depending on how you want to grow.
If you have a small amount of space, be selective about which herbs you grow. For example, fresh basil tastes completely different to dried so when I had my one windowsill I would grow basil, parsley, mint and/or coriander rather than some more woody herbs (rosemary, thyme or sage) as the dried versions of these herbs are ok for cooking.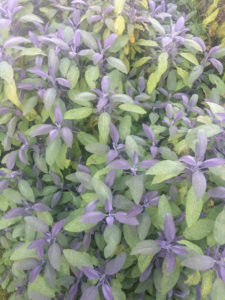 If you do have a garden but aren't sure where to start, I would say popping a couple of herbs in some pots works a treat. This way you can move them round to see if they prefer sun or shade. I know my chives like a bit of shade next to the fennel but my rosemary likes full on sunshine.
Don't be disheartened if some herbs don't work for you. For some reason I haven't had success with basil from seed (so I get a plant instead!) but chives from seeds have worked really well. You just need to have a go and see what works for you.
You can freeze your herbs after the summer to use in the autumn and winter. I have done this in the past and think the best way is to blend the herbs (and the stalks too so you make the most of them) then pop into an ice cube tray. When they're frozen you can pop them in a freezer bag, label them up and use them whenever you need. This works particularly well for the more leafy herbs as the taste is much better than dried.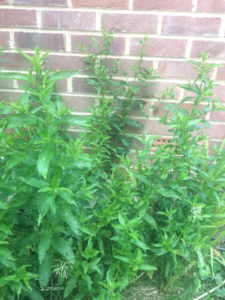 Have a go at drying your own woody herbs (thyme, rosemary, lavender and sage) and chillies. Pop them over a wood burner (if you have one), near a radiator, in a slow oven or in the airing cupboard. I love drying rosemary and thyme with slices of orange in the winter; the smell is amazing.
One of the best things about growing your own herbs is the herb flowers. You just don't get them in the shops. A rosemary flower or two in a G&T, chive flowers added to a salad and edible flowers like nasturtium are amazing additions in the kitchen.
If you really get into your herbs there's so many other things you can do with them besides cooking; making fresh mint tea (peppermint, spearmint, pineapple mint, black mint and more varieties) or infusing vodka or gin with thyme or basil and some fruit are two of my top suggestions.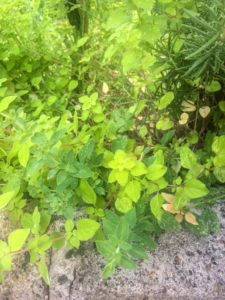 In my experience herbs are quite forgiving in the garden and pretty low maintenance too. My favourite thing about ordering live plants is planning and drawing out where I'll pot or plant each herb, always with a nice mug of tea. They normally end up getting moved around a bit but I do love any excuse to get the highlighter pens out. If you do have a go at growing herbs and try any of my suggestions, do let me know!
This is a sponsored post with Dobies of Devon. All words and opinions expressed are my own. Thank you for supporting the brands that support me.