Bath is not too far from where I reside but for some unknown reason
 I have only been when I was very young. I had heard whispers of a fantastic market in a train station in Bath and so I set off to find out what it was all about.
It's tremendous. I have never met so many specialists that are all so passionate in one place. Even the most tight fisted of people will see moths rise when they open their wallets. It was hard not to buy one of everything.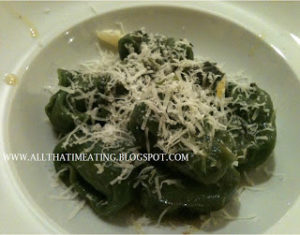 There were purple carrots, golden beetroot, knobbly lemons, tea, coffee, salt marsh lamb, pheasant sausages, french garlic, books, teacups, cupcakes, supplies for the cupcake maker, wine, white pumpkins… the list goes on. Each stand with someone standing behind it who is enthusiastic about what they sell and can answer any question you have.
We bought many things but for dinner we couldn't say no to some of this pasta.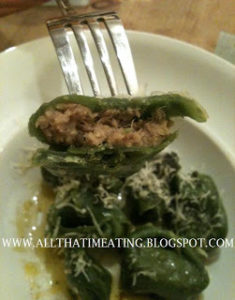 I was too busy stuffing my face with delicious pasta to remember the name of the company but they were lovely people. I defy anyone to try some and not end up walking away with any. They source as many of the ingredients as possible from the market which is great.
We very much enjoyed our pasta which was stuffed with slow roasted pork. It had a nutmegy sort of flavour. They also sold some delectable sage butter to melt over the pasta which was incredible.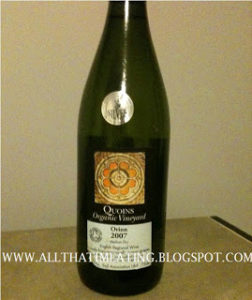 We had eight pieces each which was more than enough. Parmesan cheese made it all the better. Never had pasta like it and I probably won't for a very long time.
We also managed to procure some English wine. I have heard a lot about English wine some of it good, some of it bad. This wine was all good. It won a silver wine award, it was organic, low in sulphites (no hangover) and only £8.50. That's the most I have ever spent on wine but I think it was worth it. It was tasty and easy to drink. It came from a company called Quoins www.quoinsvineyard.co.uk and I think it's a great idea for a present for a wine buff or for oneself.
Green Park Market is definitely worth a visit and despite what they say, parking in Bath is really not that bad.
All That I'm Eating